From The Desk of Mr. Rishi M Jain
Mr. Rishi M Jain
Managing Director of Operations
At Swarrnim Startup & Innovation University, we focused on practice-oriented teaching process and industry-oriented education. This unique blend is helping the students to mould themselves to the demands of the corporate world admirably well. University is continuously improving the learning environment and reviewing the road map that can facilitate achieving academic excellence resulting in employability as competent technocrats/managers/educationists in various disciplines.
We have an approach to motivate & cultivate the students towards the business development & entrepreneurship in their minds & provide them platform to showcase their business idea.The Endeavour of the University is to create a vibrant community and provide life-long learning experience.
From The Desk of Mr. Vishhal J Savaliya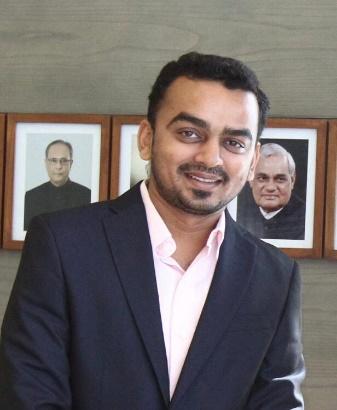 Mr. Vishhal J Savaliya
Managing Director of Communication
When question comes to me in Design and Startup Most people believe they need to choose either passion or profit But I choose both. As per me Startups are not afraid to be wrong as every miscalculated step is one step closer to being right. I want to make it cool culture for young India to get into tech, design, startup & entrepreneurship. It's not about ideas, it's about making ideas happen.