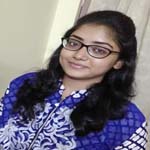 Firstly I would like to thank Mr. Nimish Dave sir - Head - Training and Placement for giving me this great opportunity. It is a great privilege for me that I am a student of SWARNIM STARTUP AND INNOVATION UNIVERSITY. I am also thankful to all faculties of my HODs and principal sir .Lastly, "There is no elevator to success, you have to take the stairs".
Ms. Arpita Sharma Cygnet Infotech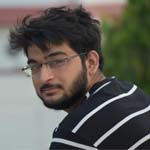 I would like to thank my University who gave me a great support to achieve this goal. I would also like to thank Nimish dave sir (Head- Training and Placements) who gave me chance to achieve this target. And also my faculty members who trained me so well and which is why I am standing here today.
Mr. Veer Akhani Cygnet Infotech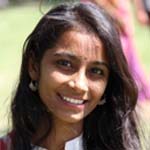 I am feeling very proud that I have taken admission at Swarrnim Institute of Technology. They have prepared us for Interviews and given us confidence to give our best during the interview. I'm thankful to all my faculties, my HoD sir Mr. Ajit pujara and also special thankful to Nimish sir for giving this extra opportunity.
Ms. Simoni Chitolia (Electrical Engineering) Tech Mahindra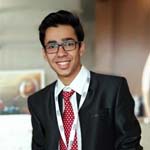 "Mere words are less to show my gratitude to Swarrnim team and all the faculty members. I am grateful to have been taught with different seminars and presentations by guest faculties regarding the arena of corporate world we are going to step in. I am left with a situation to choose between the multiple companies which I am placed in. And all the credit goes to the excellence of teaching and complete Support of our HEAD Training & Placement for providing such great opportunities.Thank you once again Swarrnim Startup & Innovation University team."
Mr. Timir Shah (Electronics & Communication) Streamline Controls Pvt Limited